ADP 105 Video Converter, USB to LVDS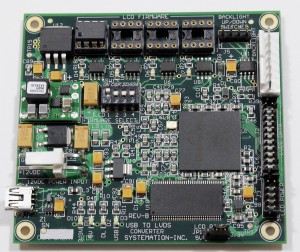 The ADP-105 Video Converter, by Systemation Technology, converts USB 2.0 data into LVDS data to directly drive an LCD. The board uses drivers from Displaylink that runs on all Windows versions and Ubuntu Linux. This board supports either 1 or 2 channel LVDS outputs at resolutions up to 2048×1152.
Drivers for most LCDs are available from Systemation Technology, or Display Link.