ADP 120 Video Converter, VGA to Single Channel LVDS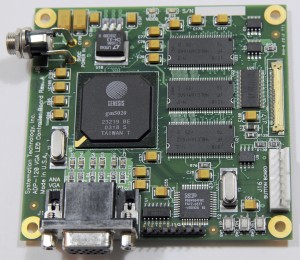 The ADP-120 Video Converter, by Systemation Technology, converts VGA to single channel LVDS. It can accept inputs via a 40 pin micro coax, or 30 pin FFC connector. It can supports single channel LVDS displays ups to 1280×768.
The ADP-120 is easy to use. There is no setup required for the board. No jumpers or switches to set. The board "reads" LCD to determine the output resolution and all video inputs are scaled to that resolution.