ADP 103 Video Converter, DVI/HDMI to LVDS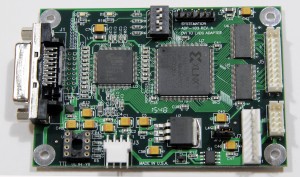 The ADP-103 Video Converter, by Systemation Technology, converts DVI or HDMI video to LVDS video. The conversion is 1:1 with no scaling. This low cost easy-to-use adapter provides a convenient way to connect an LVDS type LCD to an existing DVI or HDMI port.
This board supports either 1 or 2 channel LVDS outputs at resolutions up to 2560×1536.